.
The Greek Islands ! It's time to be lazy for a while!
There's ample sun, endless stretches of sandy beaches, azure seas and great entertainment opportunities!
Choose from the following suggested itineraries and contact us in order to discuss on your travel to Greece. These itineraries are selected given their feasibility during the biggest part of the year.
7 DAYS
Combine Athens with 1 Island
Choose from Santorini, Paros, Naxos, Mykonos, Crete, Rhodes, Syros, Andros, and Sifnos
Day 1: Athens

Days 2 - 5: Island of your choice

Days 6 and 7: Athens
7 DAYS
Combine Athens with 2 Islands
Choose from Paros/Mykonos, Paros/Santorini, Mykonos/Santorini, Paros/Naxos, Naxos/Santorini, Sifnos/Milos, Andros/Mykonos

(example:)
Day 1: Athens

Days 2 & 3: Paros

Days 4 & 5: Mykonos

Day 7: Athens
14 DAYS
Athens Tour and 3 Greek Islands
Options include Mykonos/Paros/Santorini, Paros/Naxos/Santorini, Mykonos/Naxos/Santorini, Tinos/Syros/ Mykonos

(example:)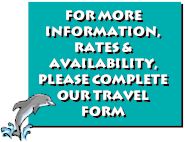 Day 1: Athens

Days 2-5: Island 1

Days 6-9: Island 2

Days 10-13: Island 3

Day 14: Athens